DISCOVER: MPMG Book Picks
Full of heartache and intrigue, encouragement and humanity, these MPMG book picks offer the perfect inspiration for your next visit to the library or bookstore.
Laura Murray, Principal + Founding Partner:
Shuggie Bain by Douglas Stuart
Stuart's debut novel and recipient of the 2020 Booker Prize, Shuggie Bain tells the story of a young boy looking after his alcoholic mother in 1980's Glasgow.
The Silent Patient by Alex Michaelides
A psychological thriller, the story tells the tale of one woman's act of violence against her husband, and of the therapist obsessed with uncovering her motive.
What Strange Paradise by Omar El Akkad
A profound look at the global refugee crisis, told through the eyes of two children forced together under dire circumstances, from Canadian author and journalist El Akkad.
Brian Paterson, Head of Digital + Marketing/Partner:
The City We Became by N.K. Jemisin
The first in The Great Cities series (the next one comes out this fall!) by Jemisin, a science fiction and fantasy writer. Here, five New Yorkers must come together to defend the city from an ancient evil.
The Splendid and the Vile by Erik Larson
An intimate portrayal of Winston Churchill, his family drama, and the London Blitz of 1940/41.
A Visit from the Goon Squad by Jennifer Egan
The winner of both the Pulitzer Prize and the National Book Critics Circle Award in 2010. A story about self-destruction and redemption, the postmodern narrative follows a former punk rocker and record executive and the troubled young woman he employs.
Pamela Churchill, Marketing Manager:
Eleanor Oliphant Is Completely Fine by Gail Honeyman
A New York Times bestseller, Eleanor Oliphant Is Completely Fine is a witty and uplifting tale of socially awkward Eleanor, whose world opens up when she unexpectedly befriends a work colleague.
Art on My Mind: Visual Politics by bell hooks
A commentary on the production, exhibition and critique of art and the underrepresentation of African American artists.
Fight Night by Miriam Toews
This Canadian novel is told in the unforgettable voice of Swiv, a nine-year-old living in Toronto with her pregnant mother and her lively and irrepressible Grandma.
Angela Poon, Communications Specialist:
Being Mortal by Atul Gawande
A gripping and vulnerable look at aging and dying in America, expressed through research, as well as personal stories from Gawande's patients and his own family.
The Push by Ashley Audrain
An unflinching and sharp look at the often dashed expectations of motherhood, and what really happens behind the closed doors of seemingly perfect-looking families.
The Dearly Beloved by Cara Wall
This story traces the lives of two married couples whose lives become entwined as they struggle with family, faith, and sweeping social change in 1960's New York City.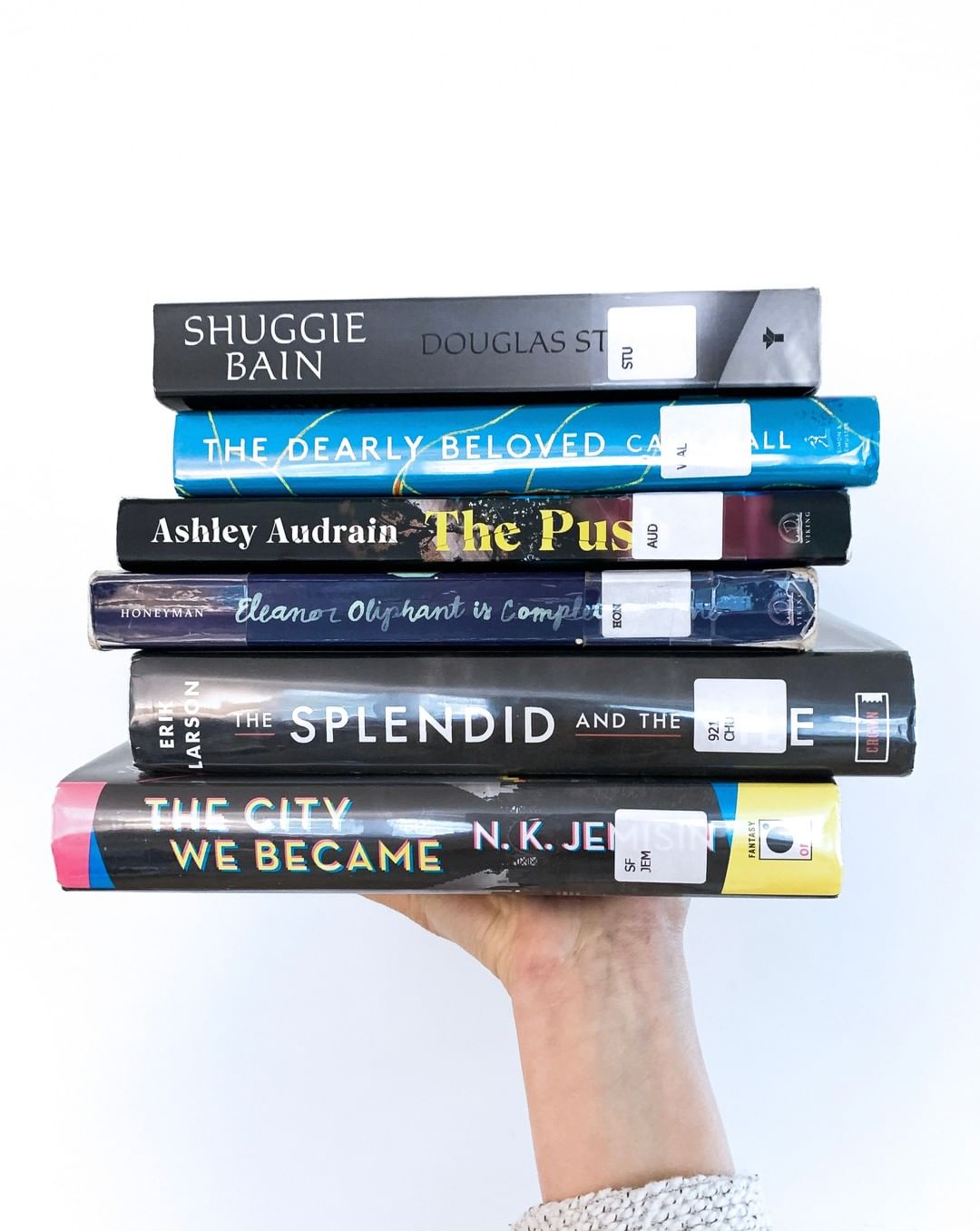 Categories: MPMG