OUR BIG-THINKING, OVER-ACHIEVING, I-DOTTING, T-CROSSING, FAR-REACHING, STRAIGHT-SHOOTING, GLASS-HALF-FULL, WINE-TOASTING, MUSIC-LOVING, ARTS-GOING TEAM.
LAURA MURRAY

PRINCIPAL / FOUNDING PARTNER
→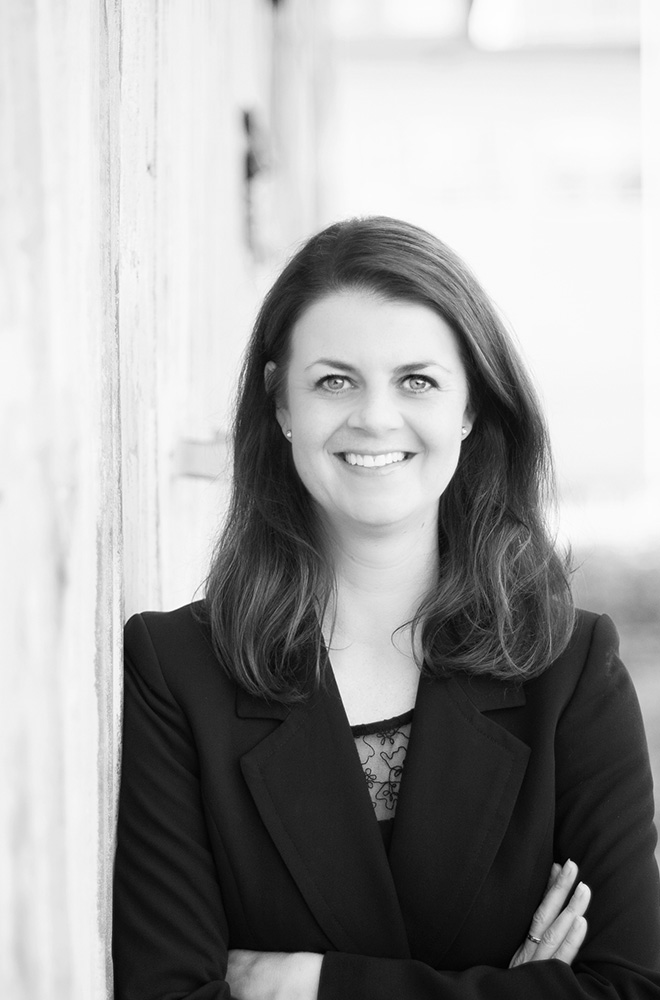 LAURA MURRAY
PRINCIPAL / FOUNDING PARTNER
As the principal architect of Murray Paterson Marketing Group (MPMG), Laura Murray has helped build a company founded on the passion, creativity, and integrity that define the artistic process. A classical ballet dancer and journalist by training, Laura's leadership combines the strength + discipline of dance with the insight + exactitude of reporting, managing her team's collective talents toward blockbuster results.
Her knowledge of the creative scene in Canada and her role as Vice President of Client Services at a local communications agency, where she found herself increasingly specializing in arts marketing, led Laura to launch Laura Murray Public Relations in 2011. She was soon joined in her vision of a firm dedicated to supporting the arts and cultural sector by her business partner Brian Paterson and, together, they have grown a company that by 2016 had morphed into Murray Paterson Marketing Group. Today, MPMG is a bustling agency with offices in Vancouver and Toronto boasting a team of 17 employees and a network of creative contacts across the country.
The MPMG brand has become synonymous with excellence, innovation, passion, and service to the arts. The company has been recognized by Business in Vancouver as one of BC's top communications firms and by the Georgia Straight as Vancouver's best PR agency. MPMG is also a recipient of the BC Marketing Association Excellence Award for its strengths in innovative, full-service marketing and communications.
Laura's prestigious client roster has expanded to include more than 60 Canadian and international clients, including DanceHouse, PuSh International Performing Arts Festival, Bard on the Beach, the Museum of Anthropology, Vancouver Christmas Market, Fall For Dance North, Civic Theatres Toronto, and Citadel + Compagnie, among others.
Laura was named by Business in Vancouver as a 2016 "Forty Under 40" winner, acknowledging the city's most successful entrepreneurs under the age of 40 and the ones to watch.
In addition to building and leading MPMG, Laura has provided arts commentary and reviews for the Vancouver Sun, Georgia Straight, Dance International Magazine, and 24 Hours. She has served on the boards of the Alliance for Arts and Culture, Made in BC: Dance on Tour, and the Vancouver Ballet Society.
BRIAN PATERSON

HEAD OF DIGITAL + MARKETING / PARTNER
→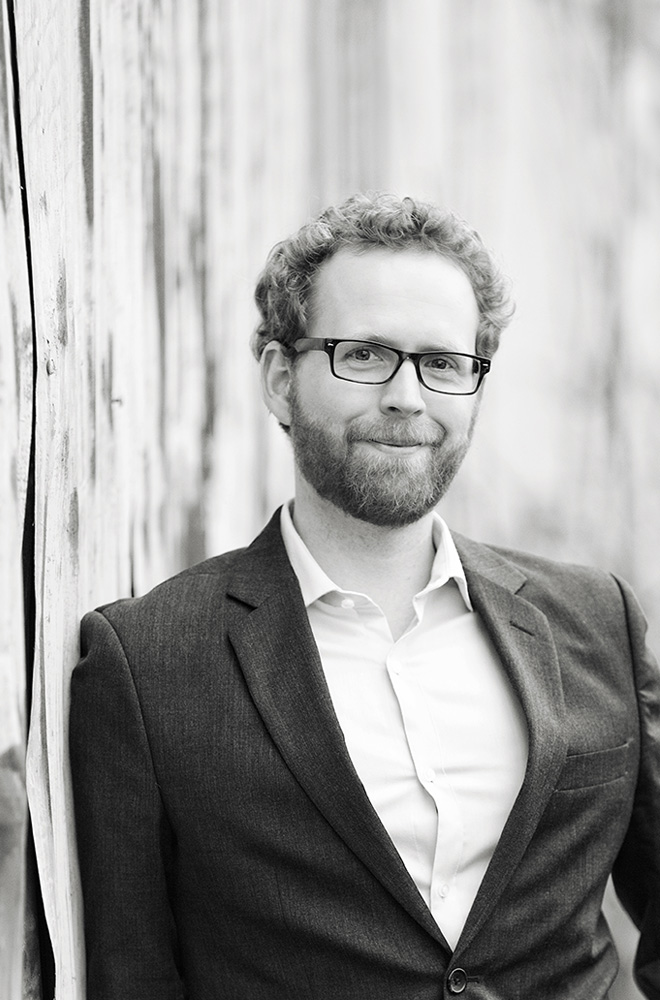 BRIAN PATERSON
HEAD OF DIGITAL + MARKETING / PARTNER
Brian Paterson is MPMG's senior strategist and go-to guy for all things digital. A classically trained actor, Brian discovered a broader stage for his talents by marrying his intimate knowledge of the arts with his skill and passion for marketing.
Brian's strong technical understanding of online and social media tools enables him to develop cost-effective and high-impact marketing solutions for his clients.  As an artist, he understands how audiences make their decisions about consuming cultural content. As a professional marketer, he knows how to integrate this knowledge into informative and compelling campaigns that resonate within Vancouver's dynamic arts scene.
A certified Google Partner, he is a strong advocate of the value of new media as a platform for marketing the arts, ensuring that his clients benefit from the low cost and high audience reach that digital components contribute to broad-based promotional campaigns. Clients who have welcomed Brian's insight include Bard on the Beach, Knowledge Network, PuSh Festival, STOMP, Sony Centre for the Performing Arts, the David Suzuki Foundation, and Vancouver International Film Festival.
Practicing what he preaches, Brian sits on the Board of Directors at Firehall Arts Centre and Electric Company Theatre. He is a born and bred British Columbian whose greatest professional joy is connecting audiences to the bounty of arts experiences on offer here.
DALE ALLISON

OFFICE + OPERATIONS MANAGER / PARTNER
→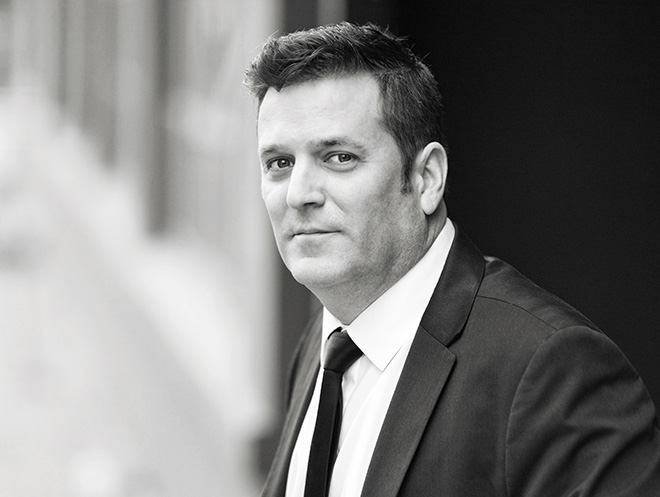 DALE ALLISON
OFFICE + OPERATIONS MANAGER / PARTNER
Overseeing Operations for MPMG, Dale Allison keeps his finger on the pulse of the business and his eye on effective + efficient delivery of client services. With more than 15 years of experience in business administration, sales management, logistics, and resource planning, Dale guides organizational development and planning at MPMG with a view to the long-term growth and sustainability of the agency.
His 'big picture' approach to management is reflected in his talent for tracking industry trends, researching emerging market opportunities, and identifying potential risks. He is adept at viewing client needs from multiple angles, advising on results-oriented plans designed to achieve maximum return for each client's investment.
Western Canadian companies that have availed themselves of Dale's strategic expertise include Swissport, Air Canada, and Sleeman Breweries.
Driven by a commitment to business excellence, Dale keeps his MPMG colleagues focused on the importance of delivering the kind of bottom-line results for their clients that bolster their firm's own bottom line.
JESSE TANAKA

DIGITAL MANAGER
→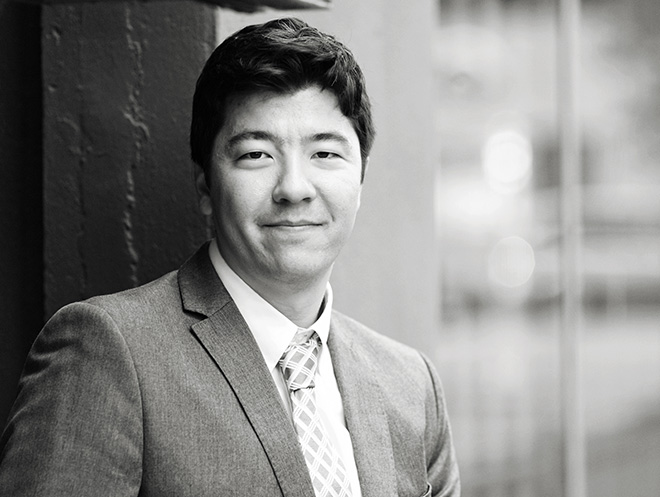 JESSE TANAKA
DIGITAL MANAGER
For as long as he can remember, Jesse Tanaka has been fascinated with the way things work – from wooden boats and car parts to the endlessly captivating workings of the Internet. As Digital Manager, this curiosity drives Jesse to discover and refine new online tools to make the ever-changing medium work for MPMG's clients.
The son of a potter and a concert promoter, who supported their family through their creative pursuits, Jesse has a keen understanding of the business side of arts + culture.  A graduate of Capilano University's Arts and Entertainment Management program, he bolstered his business savvy through Langara's marketing-focused Bachelors of Business Administration program, and furthered his technical proficiency with UBC's Multimedia and Web Development Program.
Prior to MPMG, Jesse earned his multimedia stripes as Online Media and Marketing Coordinator for Killbeat Music, one of Canada's premier independent music publicity firms, where he worked on campaigns for the Western Canadian Music Awards, Arts & Crafts Records, and 102.7 The Peak, among others.  Since joining MPMG, he has contributed to and guided successful campaigns for Vancouver Folk Music Festival, Bard on the Beach Shakespeare Festival, DOXA Documentary Film Festival, PuSh International Performing Arts Festival, and more.
A perfectionist by nature, Jesse is at home in the quality-driven culture of MPMG where he takes pride in being part of a team that measures itself by client delight and increased audience attendance.
SARAH GHOSH

ACCOUNT MANAGER
→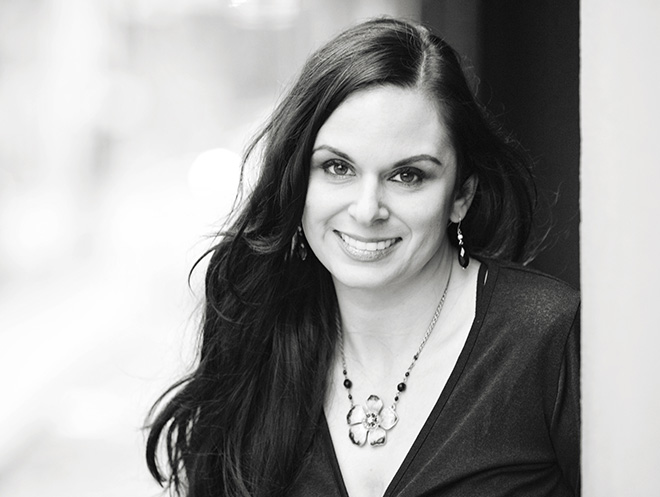 SARAH GHOSH
ACCOUNT MANAGER
Since learning from her Grade 8 homeroom teacher that "organization is the key to success," Sarah Ghosh has applied this philosophy to developing her multiple talents into a multi-faceted career. She has worked as a public relations specialist, producer, production manager, dramaturge, story developer, costume designer, and tour manager for several hit productions. This past experience in the arts and entertainment industry, coupled with her organizational skills helps her to meet the varied needs of her cultural clients at MPMG.
A professionally trained vocalist with a passion for jazz, Sarah holds a Bachelor's Degree in English Literature with Distinction from the University of Victoria and a Certificate in Public Relations from Simon Fraser University. Prior to joining MPMG, she multi-tasked for The Virtual Stage, the noted Vancouver multi-media theatre and film-production company behind the sci-fi musical romp Broken Sex Doll and the critically acclaimed interactive Zombie Syndrome series. Sarah also managed The Virtual Stage's Community Outreach Program (VSCOP), which engages youth and young people with special needs in innovative theatre and film projects.
As a Public Relations Consultant for a Cue Creative Consulting, she contributed to the success of such clients as MARTA MARTA Productions, The Twisted Outreach Project for Back Care & Scoliosis, Dancers Dancing, LINK Dance Foundation, Brighton Home Inspections, and It's About Thyme Nursery.
An Account Manager with MPMG since 2015, Sarah brings her considerable expertise to clients including Vancouver Christmas Market, Early Music Vancouver, Vancouver International Dance Festival, DanceHouse, Museum of Anthropology at UBC, Bill Reid Gallery of Northwest Coast Art, Eastside Culture Crawl, Pi Theatre, Presentation House Theatre, and Hardline Productions, among others. When she's not managing services for MPMG clients, Sarah enjoys spending time with her family and cultivating her garden.
INES MIN

ACCOUNT MANAGER
→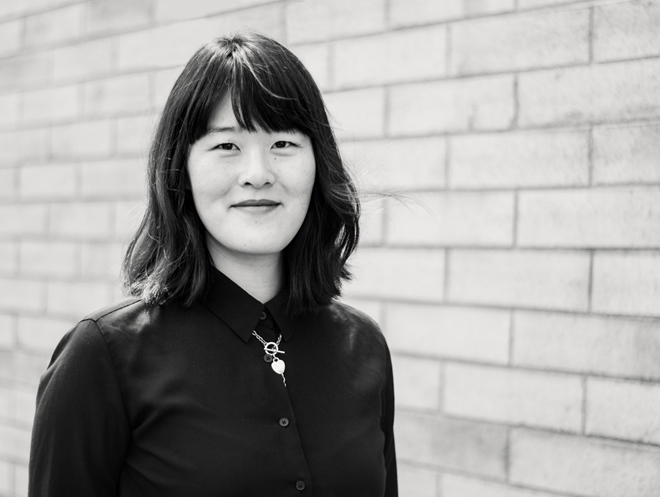 INES MIN
ACCOUNT MANAGER
The ever-shifting, dynamic intersection of art and communication has always been at the core of Ines' interests. It's what drove her to gallery hop while earning a Bachelor of Journalism at the University of Texas at Austin. It's what led her to the culture beat of The Korea Times, then onto the editorial team at the inflight magazine of Korean Air. It was for a special feature that she traveled to Naoshima Island in Japan—an art haven like none other—and there amid the Walter de Maria and Lee Ufan installations that she decided to commit to a career as an arts journalist.
Ines was a correspondent for Artinfo's Korea bureau, covering the 2013 opening of the National Museum of Modern and Contemporary Art in Seoul, and interviewing Venice Biennale's Korea Pavilion artists Moon Kyungwon and Jeon Joonho for Ocula Magazine. A fortuitous turn of events led to her joining the communications department of the Gwangju Biennale and then the International Biennial Association.
Having gained experience in both journalism and public relations, Ines turned toward learning more about art and its multitudinous, socio-cultural relationships. She moved to Canada to attend the graduate program in Critical and Curatorial Studies at UBC, where she dove into the thriving arts scene in Vancouver. She received her Master of Arts in Art History in 2017.
Still a Texan at heart, Ines is always excited to meet new people and embrace every project head-on, with a smile. Her career continues to delineate the nuanced connections between art and communication, and at MPMG she is eager to work with clients in crafting campaigns that resonate and reverberate.
ELLA BATTEN

Account Manager
→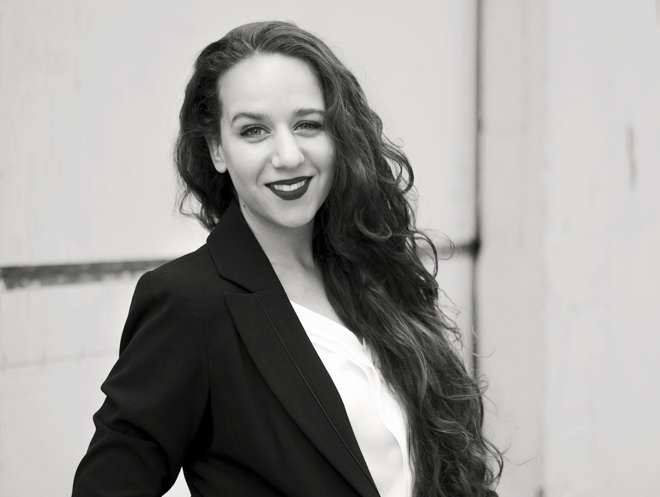 ELLA BATTEN
Account Manager
Ella's life has always been centered around the performing arts. As the daughter of two actor/drama teachers, granddaughter of a piano teacher, and raised studying dance and violin, Ella grew up incredibly comfortable on any stage and in love with arts and culture.
A Vancouverite at heart, she was raised on the North Shore, and attended Capilano University in the Global Stewardship Program, graduating as Convocation Student Speaker. Ella relocated to the University of Toronto's Arts Management program, having realized the arts was her calling. Graduating with a focus on performing arts, she settled into Toronto's arts and cultural scene.
Ella has worked in fundraising and volunteer management with the Vancouver Fringe Festival, interned with the Canadian Opera Company's education department, sat on the board of directors for the Firehall Arts Centre, and produced Indie theatre productions at the Toronto Fringe and as part of The Storefront Theatre's season. She was part of the producing team of the inaugural international children's festival Junior at the Harbourfront Centre, and for more than three years, she worked as the Marketing and then Communications Coordinator for Soulpepper Theatre Company.
Ella is passionate about connecting people through the arts, and is delighted to be a full-time arts advocate with MPMG!
PAMELA CHURCHILL

Digital Strategist
→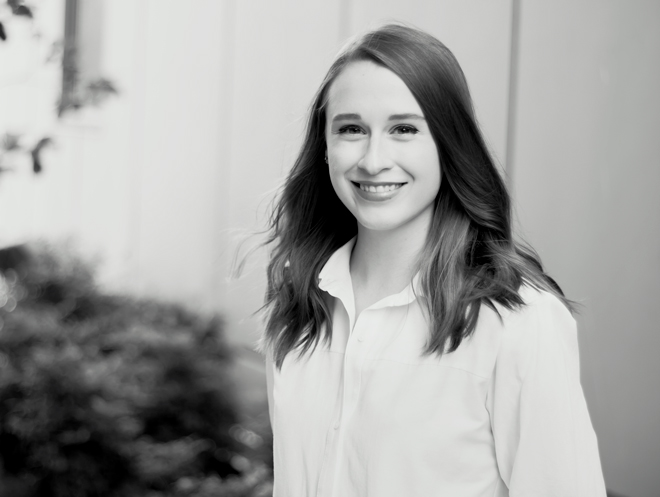 PAMELA CHURCHILL
Digital Strategist
Art, culture, and communications have always been the driving forces in Pamela's life and career. Fascinated by the monumental power of museum and gallery spaces – and magnetically drawn to travel the world – her studies took her through an Honours BA in History at Concordia University and a MA in East Asian Studies and Art History at McGill University.
Through awards and scholarships Pamela earned the singular opportunity to study abroad in Beijing, Shanghai, and Taipei. There, she would not only improve her Mandarin, but delve into the vibrant art scenes of Mainland China, Taiwan, and Hong Kong, conducting thesis research on globalization, diaspora, and cultural translation in the Chinese contemporary art world. Returning home, Pamela dedicated several years to supporting galleries and museums across the Lower Mainland, including Heritage Abbotsford Society, Centre A, and The Reach Gallery Museum Abbotsford.
These experiences nurtured a deep appreciation for the integral role of curation in communication: whether it is works in an exhibition, words on a page, or squares in an Instagram feed. Her interest in the potential of Digital Marketing as a tool for storytelling and community building for the arts led her to complete an Associate Certificate in Marketing Communications from BCIT.
Pamela is elated to be a part of the MPMG team – and for the opportunity to elevate arts organizations with inventive, imaginative, and numbers-driven digital strategy. She shows up every day with an unwavering can-do attitude and the willingness to explore every avenue in crafting imaginative + strategic tailor-made digital campaigns for the firm's clients.
BEN LANGE

Promotions + Social Strategist
→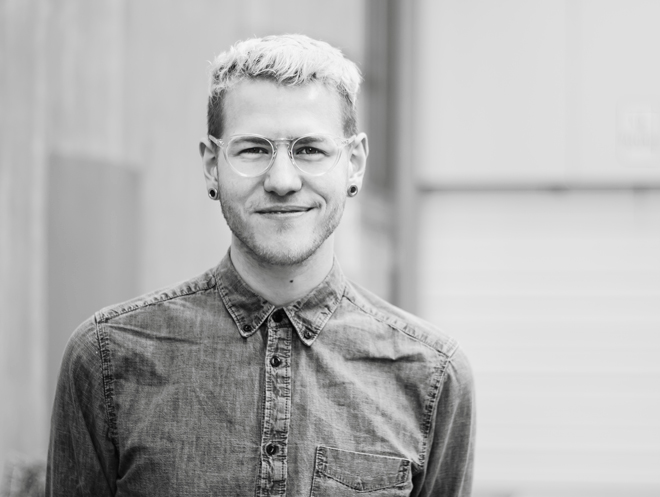 BEN LANGE
Promotions + Social Strategist
Ben first fell in love with the theatre after moving to Canada from Germany at the age of 13. He has since worked diligently behind the scenes in every element of the arts. His role as the Promotions + Community Outreach Coordinator at MPMG is a perfect fit, as it combines his passions for marketing and the arts.
After graduating from the Arts & Entertainment Management Program at Capilano University, Ben interned at a marketing agency, facilitating multi-channel campaigns for clients such as BC Place Stadium, Spartan Race Canada, and Music BC. He has worked on the logistics and operations teams at Bard on the Beach, Theatre Under the Stars, the Vancouver International Children's Festival, and as the Marketing & Volunteer Coordinator at the Vancouver Christmas Market. While at Theatre Under the Stars, Ben focused on special events and implementing processes to market them to the public.
Ben enjoys forming meaningful community partnerships and growing his tight-knit network of fellow art lovers. As MPMG's Promotions Coordinator, Ben is eager to connect the Vancouver arts community with the on-stage magic that they crave.
ANGELA POON  

COMMUNICATIONS SPECIALIST
→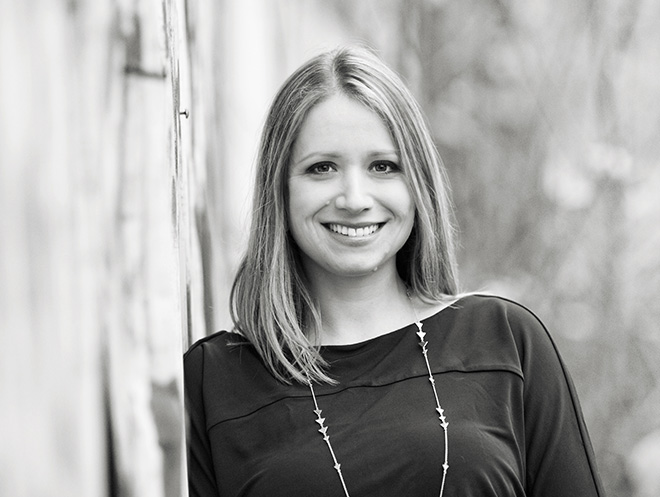 ANGELA POON  
COMMUNICATIONS SPECIALIST
From an early age, Angela Poon knew the power of a captivating story. Spending hours crafting tall tales, she would present them orally to her family and classmates. Steadily building a strong foundation in the art of storytelling and performance, first as a child and later as a journalist, copywriter, and marketing and communications professional, Angela applies her innate sense of narrative to MPMG's many diverse clients.
Angela's love for story led her to pursue journalism at Langara College, after which she began her career as a community journalist and photographer with the Langley Advance, covering local news, city hall, and arts and entertainment. Seeking to expand her knowledge and skill set, she earned a bachelor's degree in Communications from Trinity Western University's School of the Arts, Media + Culture, and redirected her career into public relations.
A Vancouver-based PR firm was her launching pad, where she garnered significant coverage for high-profiled clients such as UNICEF, Pacific National Exhibition (PNE), and the Forest Products Association of Canada. She later expanded her knowledge base as the in-house communications strategist for the B.C. and Yukon region of Canadian Blood Services, regularly securing coverage among the region's top-tier media outlets.
Angela's comprehensive and multi-faceted experience provides a unique insight into finding and developing great stories, enabling MPMG's clients to gain effective exposure with key audiences, allowing their stories to be heard.
ANGELA VANNATTER

Communications Coordinator
→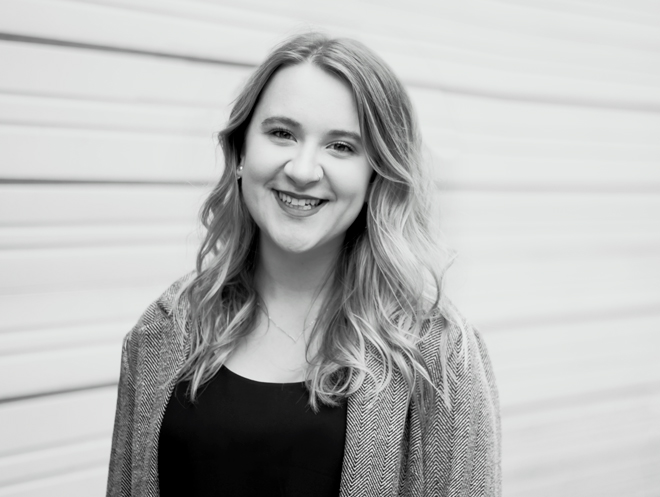 ANGELA VANNATTER
Communications Coordinator
Born and raised in Ladner, British Columbia, Angela is most at home on the wild and welcoming Pacific Northwest Coast. She was drawn to the field of communications as a form of expression — relishing in the inherent creativity she had previously only known through her love of music and musical theatre.
Currently in her third-year in communications at Simon Fraser University, Angela has held several leadership roles that highlight her storytelling, organizational, and event management skills. She spent a year as the Vice President of Events at the SFU Communication Student Union, and is currently serving as its Vice President of Marketing, working on building the organization's profile. She's passionate about connecting with her surrounding communities and learning how to reach out to ever-expanding audiences in this digital age.
In her spare time she hones her marketing skills through a personal blog, Angela Vannatter Online, which delves into contemporary social issues through a millennial lens. More than just a hobby, Angela Vannatter Online has become a real-time experiment in understanding how to develop and raise awareness for a brand aesthetically and textually — as well as gauging the most effective modes of communication.
Angela first knew she loved being part of a team when she performed in her high school theatre production of Grease. She discovered the importance of working within an ensemble as well as the challenges of making art. She's excited to bring her diverse skills in content production and marketing to her new crew (and cast) at MPMG.